Iskandar Johor Property Launch

Get up to date information about Iskandar Johor Property Launch here.
Since 2010 Singapore interest in Iskandar Developer Region has been picking up rapidly.
By the year 2012 tougher cooling measures in Singapore start to drive more investors to look across the causeway of more investment opportunities.
One by one prominent Singapore business figures like billionaire reminsier, Peter Lim, the Tang Group and even our GLCs, Temasek and Ascendas, made headlines with their projects in Iskandar Johor. All of a sudden it seems, the Johor property market seems to have woken up from a long slumber.
The year 2013 will probably witness a historical growth in the number of properties launched in Iskandar Johor.
So be sure not to miss out many more exciting new Iskandar Johor property launch in Singapore this 2013. Bookmark, Google+, Facebook Like share this page.
2013 Iskandar Johor Property Launch in Singapore
Sep 3rd, 2013
Markers Iskandar @ Medini, the 1st Ever Grade AA Office in Medini Iskandar to launch for Sale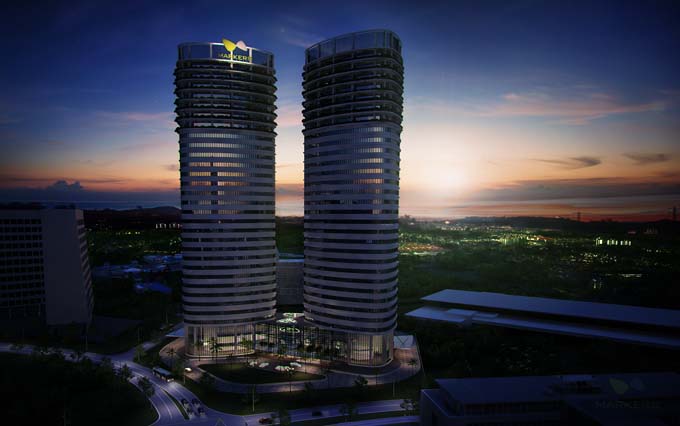 Unprecedented opportunity to own a Grade AA office with an exceptional landmark located at Medini North.
Located beside Afinit Residences and In front of Legoland Hotel
Expected TOP End 2013, 99yr lease from TOP with Land area 131,000sqft (approx). Comprising of 2 towers, Total office space: 300,000sqft (approx) of which Tower 1 is fully leased to reputable companies for 12 yrs. Now launch for sale is Tower 2 with office sizes from 1,5000sqft - 4,300sqft.
Only 140 strata units available. Units selling fast!
Sep 3rd, 2013
Iskandar Putri Nusajaya, Freehold Commercial Shop house,
5,014sqft from SGD6xxk Only. Preview Launch Soon.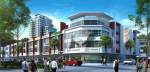 FREEHOLD Spacious 3 Storey shop with wide frontage near high catchment population from surrounding matured and upcoming residential and industrial neighbourhood
Strategically location @ fringe of SiLC, a Techpark and logistic cluster with potential 16,000 workforce, minutes walk from S'pore-Malaysia Express Bus Terminal with high urban tourists and near 4 residential township with up to 60,000 residents.

Only 15 mins drive from Woodlands OR Tuas causeway! Good capital appreciation and rental potential.
Special sales package with 6% rental guaranteed. Find out more!
Aug 18th, 2013
D' Inspire Residence @ Bukit Indah, Nusajaya New town. Preview Launch Soon. Lowest Priced Iskandar FreeHold Condo From S$1xxK only!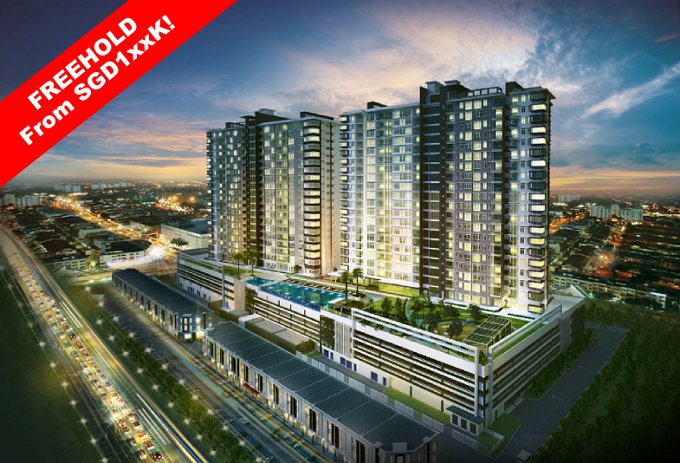 Luxurious Condo in Most Desired location of Nusajaya.
WALK to GIANT, TESCO and JUSCO
Only 15 mins drive from Woodlands OR Tuas causeway!
30mins direct bus ride to Jurong East/ Boon Lay MRT!

Spacious apartment units to suit every needs. Choose from..
Studio apartment, 2 to 5 bedroom suites.

Accessible! Convenient! Low S$30K capital outlay!
Continue reading "D'Inspire @ Nusa Bestari, Bukit Indah, Nusajaya, Iskandar Malaysia. Register to claim your VVIP Discount!"
Iskandar Residences @ Medini Iskandar. New Launch Selling fast!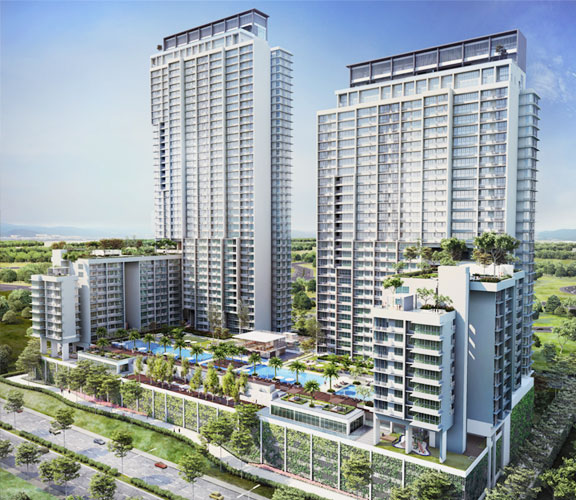 Iskandar Residences @ Medini - Luxurious condo development with 640units in 2 towers over 6.3acres of land with 2 levels of retail spaces. Near Legoland, Gleneagles Medini Hospital & Afiniti Urban Wellness.
For S$1xxK get to own an apartment in a luxurious condo development with full facilities plus retail.
1 and 2 bedroom SOLDOUT! 3 bedroom Selling Fast!

Don't MIss Ground floor Opportunity to Capitalise on upcoming global destination city Medini Iskandar.
Continue reading "Iskandar Residences @ Medini New Launch Preview Soon. Now Open for VIP Registration"
Paragon Suites near JB CIQ, Tower B New Release 28th April'13.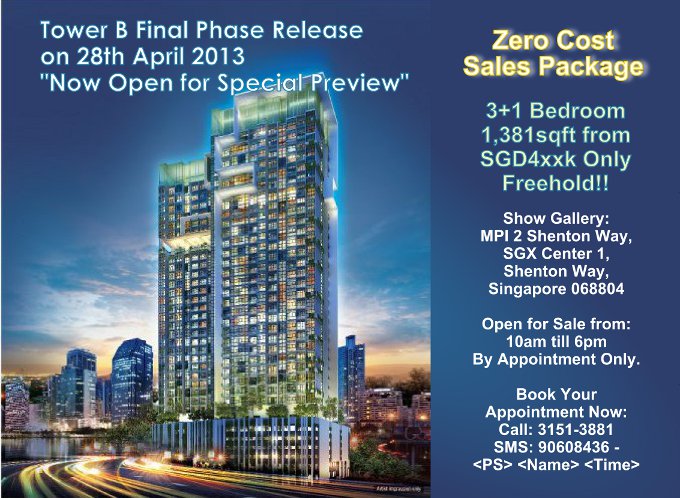 Paragon Suites, located across Johor Bahru CIQ in Iskandar Zone A in Tanjong Puteri. The future RTS will likely reside near this area. Units Selling FAST!

A Freehold serviced residence with condo facilities by Joland comprising 461 units of in 2 towers of 32 stories high. Now open for preview for Tower B 2nd Release launching 28th April 13. Register here VIP Preview, Price and Floor Plan.

Continue reading "Paragon Suites Iskandar Johor Bahru New property launch near JB CIQ ."
Puteri Harbour Launched PropertyHighlights
Sentosa like Waterfront Living, Encorp Marina. FULLY SOLD.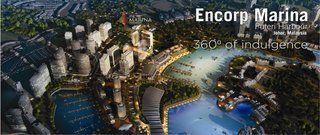 For just $3xxk you can own a Sentosa Cove like waterfront studio apartment in Encorp Marina Puteri Harbour.
Located a Puteri Habour the jewel of Nusajaya, an upcoming cosmoplitan metropolis of the special economic zone Iskandar Malaysia, Encorp Marina consist of 573 units of 1 to 4 bedroom spacious apartment with full condominium facilities and service on demand. Tower One launched over October 2012 weekend and was completely sold out in an hour. Tower Two Phase I was later launched in Nov 2012 and sold out within a month. Remaining units were released in March 2013. Read more>>
Read Also: Affected by cooling measures? Overseas property presents interesting opportunities for investors
From around the web