Kovan Regency @ Simon Lane
New Condo Launch Near Kovan MRT
(Foreigner Eligible to Buy)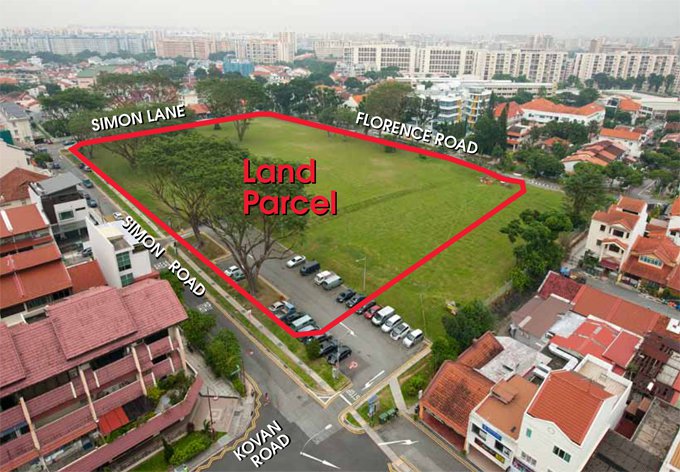 Kovan Regency -Buy Now or Never!
New condo development with Strata terrace houses, Kovan Regency, located at Simon Lane
Just

3-5mins stroll to Kovan MRT

Last plot of Government Land Sales

that is

short walking distance to Kovan MRT

Conveniently located with amenities aplenty - stroll to

Kovan Heartland Mall

, one stop to

NEX

shopping mall and

Hougang Mall

Easy accessibilty

for motor vehicles via CTE, TPE, KPE

Good local

and

international

schools nearby

Foreigner Can Buy..
And many more..
Click here to Sign up of New Launches Update
About Kovan Regency
Kovan Regency is a new condo development comprising 6 Blocks of 15 Storey Residential Flats and 15 Strata Terrace houses located at Simon Lane. A wide range of apartment units, from 1 to 4 bedroom units, to cater to all and comes complete with condominium facilities.
Located just on the fringe of the Central region, travelling time to the city is within half and hour journey by train or motor vechicle. It is just 3-mins stroll from Kovan MRT station which a stop from the Serangoon MRT and bus interchange.
Being located close to the heartland, residents are spoiled for choice in amenities. With 3 shopping centres - Kovan Heartland Mall just across the street while NEX mega mall and Hougang Mall are just 1 MRT stop away.
Food being a hot favorite activities, residents at Kovan Regency will be trilled to discover a host of eatries within walking distance along the Upper Serangoon Road shop house, Kovan heartland and further up the road to Teck Chye terrace eatries. If that isn't enough NEX is just one train stop away for endless epicurean exploration.
For nature and cycling lovers, the Serangoon Park connector is a short bike ride away that connects all the way to Punggol End.
With so much to offer, there is never a dull moment living at Kovan Regency.
Kovan Regency Quick Facts

Project Name
Kovan Regency
Developer
Hoi Hup Kovan Development Pte Ltd
Status
Condominium
Location
Kovan Rise – District 19
Total no. of units
393 Units with 378 units of Flats and 15 units of Strata Terrace
Land Size
16,994.10 sqm / 182,924 sq ft
Tenure of Land
99 year leasehold wef 24 April 2012
Estimated T.O.P.
31 December2016
Date of Legal Completion
31 December 2019
Facilities
a) Clubhouse with
- Function Room
- Gymnasium Male and Female Changing Room with Steam Room
- Roof Terrace
a) Main Entrance Drop-Off Plaza
b) Entrance Cascading water feature & water wall
c) 50m Lap Pool
d) Children's Pool
e) Water Jet Platform
f) Spa Pool
g) Reflecting Pool
j) Toddler's Pool
k) Pool Deck
l) Children's Playground
m) Outdoor Fitness Station
n) BBQ Garden
o) Seating Alcove
p) Reading Corner
q) Chess Corner
r) Sunning Lawn
s) Tree Grove
t) Trellis
Note: Pre-liminary information only and maybe subject to change.
Location Map
Kovan Regency Site Plan: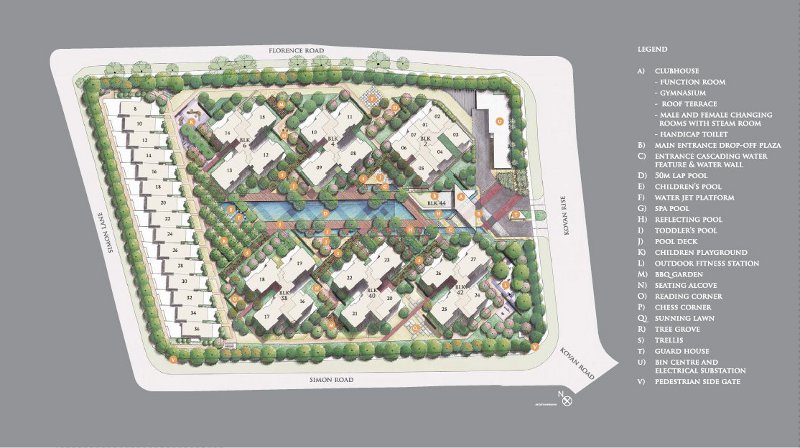 Kovan Regency Unit Mix:
1 Bedroom : 506 sqft = 24 units
1 Bedroom Ground Floor : 570 sqft = 2 units

1+Study : 614 sqft = 12 units
1 + Study Ground Floor : 700 sqft = 1 unit

2 Bedroom : 592 sqft / 624 sqft = 48 units
2 Bedroom Premium : 775 sqft = 39 units
2 Bedroom Ground Floor : 646 sqft / 893 sqft / 1001 sqft = 9 units

3 Bedroom Compact : 893 sqft / 980 sqft = 86 units
3 Bedroom Ground Floor : 1130 sqft = 5 units
3 Bedroom + Utility : 1055 sqft / 1130 sqft = 108 units
3 Bedroom + Utility Ground Floor : 1259 sqft / 1389 sqft =9 unit

4 Bedroom + Utility : 1281 sqft = 12 units
4 Bedroom Ground Floor : 1507 sqft = 1 unit

Penthouses :
1 Bedroom PH : 893 sqft = 2 units
1 Bedroom + Study PH ( Single Level ) : 689 sqft = 1 unit
2 Bedroom PH : 990 sqft / 1023 sqft = 4 units
4 Bedroom + Utility PH : 1733 sqft / 1744 sqft / 1959 sqft / 1970 sqft / 2142 sqft = 14 units

Strate Terrace :
5 Storey Terrace of 4 Bedroom + Utility + Family + Pte Lift & 2 private car parks : 3563 sqft - 3735 sqft = 15 units
Floor Plan (To be released) - "Sign up for Priority Pass and received the latest updates and more.."
Don't Miss the Golden Opportunity
Register for Free Priority Pass!
Information is golden to making the right decisive investment decision
Sign up for Free Priority Updates and you stand to gain the following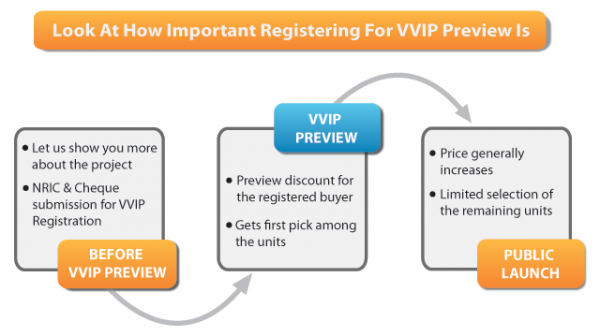 Be Entitled to Your Winning Edge , Sign up Now!
Disclaimer:
This webpage is for information only. Whilst reasonable care has been exercised in preparing this information, it is subject to change and these particulars do not constitute, nor constitute part of, an offer or contract; interested parties should not rely on the statements or representations of fact but must satisfy themselves by inspection or otherwise as to the accuracy. No person in the employment of the agent or the agent's principal has any authority to make any representations or warranties whatsoever in relation to these particulars and SingaporePropertyHunt cannot be held responsible for any liability whatsoever or for any loss howsoever arising from or in reliance upon the whole or any part of the contents of this webpage.