Apartment Rental Singapore
Hunting for a home in an unfamiliar place can be quite daunting or time consuming at best. So here is a quick guide to the Apartment Rental Singapore popular districts that will lead you to the apartment rental listings in the respective area.
We hope you will find a home where your heart belongs. For further assistance you can utilize our exclusive house hunt service.
Apartment Rental Singapore Hot Popular Districts

The City Central is where Singapore Central Business District, Marina Financial Center and Marina Bay Integrated Resort are located. Today it is seeing many new exciting residential, commercial and lifestyle developments in this area.
A comprehensive transport network of expressways and MRT (Mass Rapid Transit) lines serves this area. For those who love to live close to where they work and enjoy the buzz of city living this is certainly a place for you..
Search for Condo Apartment Rental Listing >>
Central South or Singapore District 3 is just at the fringe of the City. The Central business district (CBD) and Orchard road are within 5 to 15 mins drive away. Residents residing on the south side of the Central Business district can experience the rustic charm of the Singapore River, pampered with a plethora of entertainment and dining options at Clarke Quay and Boat Quay, while those staying in Tanglin are just minutes away from Singapore's well know Orchard shopping belt..
Search Condo Apartment Rental Listing>>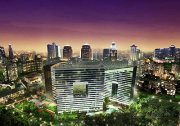 District 9, Orchard area is highly sort after area by professionals and expatriates simply because of it has so much to offer. Some of the most luxurious apartments in Singapore are found here.
Life here is exceptionally convenient for families as well singles planning to relocate here. After all Singapore's most renown shopping malls, chic boutiques and entertainment spots are either within walking distance or a few minutes travel..
Search Condo Apartment Rental Listing>>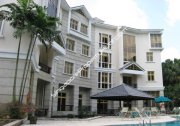 Well known for its greenery, District 10 provides serenity away from the hustle and bustle of city life yet it just minutes away from all the shopping, entertainment at Orchard.
Also within the vicinity are country clubs such as The American Club, Tanglin Club, Pine Tree club or Botanical Gardens ideal for family weekends.
For those who love the beaches, District 15- East Coast offers an idyllic retreat from the hustle and bustle of the City life. Yet it is a short drive into the city's Central Business District, Marina Financial Center and the Integrated Resort at Marina Bay.
This area offers a wide selection of apartment for rent , from picturesque Condo apartments along the Kallang Basin to apartments along the East Coast Park offering breathtaking sea view.

East Coast is home to a wide variety of authentic Singaporean cuisine and a seafood paradise fame for its' chili crab. Along the east coast park, there is sun, sand and the beaches with plenty of great outdoor activities to offer for all ages..Search Condo Apartment Rental Listing>>
Read Also: Affected by cooling measures? Overseas property presents interesting opportunities for investors
From around the web