Luxury Apartment Rental Orchard Scotts

Condo Apartment Rental Information
Orchard Scotts 4+1 Luxury apartment for rent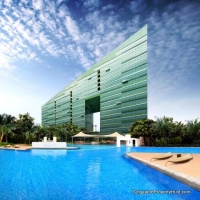 Development:
Location:
Postal:
Room Type:
Build-in (sqft):
Asking $:
Available:
Orchard Scotts
Anthony Rd
229945
4+1
2508
$17,500

Unit type for rent: Spacious 4bedroom +Utility complete with modern quality finishes and branded fittings. Partial furnished. Free servicing.
Location:
Located amidst the serenity of Cairnhill Road and Anthony Road, next to Newton MRT station and just off the Central Expressway (CTE), Orchard Scotts is easily accessible and close to all kinds of amenities at Orchard shopping belt and International schools including Chatsworth International School, ISS International School and Overseas Family School.

Type of Housing:
Orchard Scotts is a premier development with apartments complete with modern quality finishes and branded fittings and facilities with luxurious offerings
Facilities:

Swimming pool
Furo baths
Steam rooms
Jacuzzi
Spa Pavilions
Tennis and basketball courts
Fitness corner
Outdoor dining and barbeque pavilions
Wine cellar
Private/dining rooms with Western & Chinese kitchen facilities
Street View/ Location Map
Contact Agent
If you would like to view this property please click on "View This Property" button, complete the form below then click on the submit button and I will be in contact with you shortly.
Read Also: Affected by cooling measures? Overseas property presents interesting opportunities for investors
From around the web