Tri Tower Residence Johor Bahru Luxurious Condo and Hotel Stay
Tri Tower Residence Johor Bahru Sentral is the home for the prestige, exclusively built for residents with high prespectives to quality living without compromise. The luxurious condo apartments are housed in the two towers soaring 55-storeys high beside a 52-storey hotel tower, Capri by Fraser Hotel Residences.
Approaching the Tri Tower Residence, you will be greeted by 3 monumental towers ..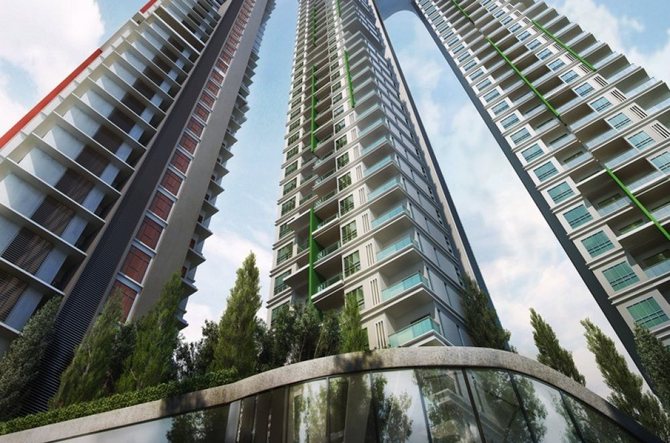 A grand entrance signalled that you have arrived at your luxurious abode as the round the clock security greets you. Then with your own access card you take the lift leading right into your apartment.
For extra privacy and exclusivity for unparalleled living, there are only four apartment units per floor and 4 lifts servicing each level.
Every apartment unit is luxuriously fitted with marble flooring for living, dining and dry kitchen while the bedrooms teakwood flooring, the bathrooms with branded tapware and kitchen with branded appliances.
Catering to every lifestyle, there are a total of 360 units ranging from 668 sq ft to 3,686 sq ft with layout choices of a modern-style studio apartment, two and three bedroom apartments and 4 units of penthouses at Tri Tower Residence Johor Bahru Sentral.
Attention to accomodate the ultimate prestigious lifestyle, Tri Tower Residence @ JB Sentral incorporates a host of amenities, features and facilites enchanced with a round the clock security and a multi-tiered access with survillance camera strategically placed for true peace of mind.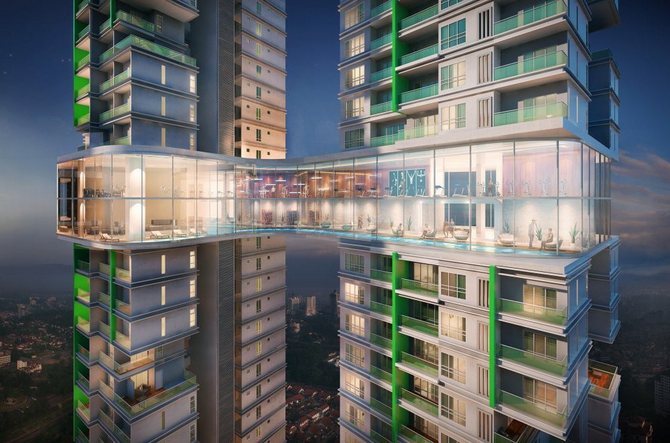 Tri Tower @ Johor Bahru (JB) Sentral Sky Bridge
Accentuating the architecture is the Iconic Sky Bridge linking the two residential towers on the 39th floor offering a medley of facilities such as the Infinity Pool, Sky Gym, Sky Lounge, pool deck, spa and sauna, and a conference room for residents to rejuvenate, entainment or simply to enjoy stunning panoramic views of the Johor Bahru and Singapore skylines.
In additon to being 3 mins walk to the CIQ, Tri Tower Residences Johor is located in close proxmity to the proposed RTS Station and Johor transport hub. The popular City Square Shopping Mall where a wide varity of amenities - from eateries, cinemas, banks, retail shops to supermarket can be found - is also within 5 mins stroll away.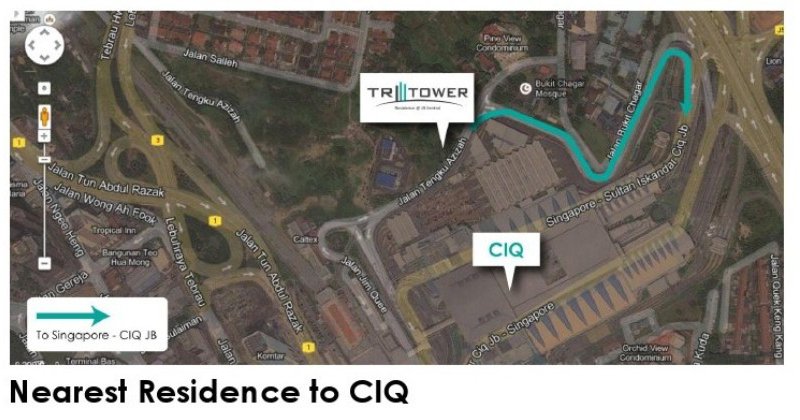 Enhancing the Tri Tower Residence Johor prestige is the hotel tower Capri by Fraser Hotel Residences, managed by the internationally renowned Fraser Hospitality Pte Ltd, a smart hotel which offers first-class facilities and services. It is designed to meet the 24/7 lifestyle needs of today's upwardly mobile tech-forward travelers.
IMPROVING LIFSTYLE
MB Builders is a member of MB Group with over 30 years of experience in the property construction industry and has a land bank of over 917 acres primarily in Johor. MB Builders aims to be the number one property developer in Johor with the mission of Believe