Iskandar Putri Nusajaya Shop House
New Iskandar Commercial Launch in Singapore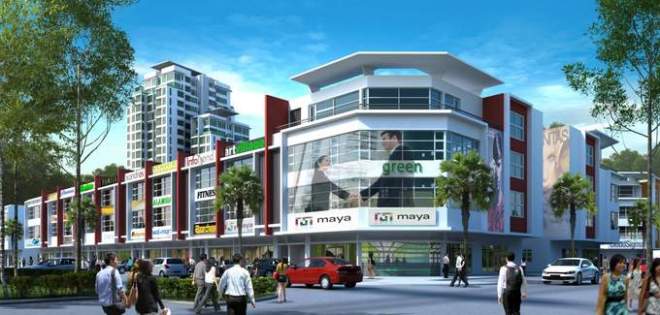 About Iskandar Putri Nusajaya Commercial Shop House
Iskandar Putri Nusajaya is a mixed commercial development with 132 unit of 3-storey and 4-storey shop houses with a podium of proposed Hotel , Office or Service Apartment development.

Spanning across 17.50 acres (762,300 Sqft) of Freehold land, The Iskandar Putri Nusajaya is a project between Insan Makmur Sdn Bhd, a subsidiary of Emercon Group of Companies and the State Government of Johor.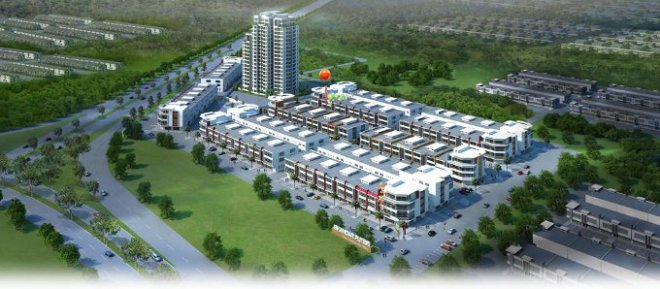 Iskandar Putri Nusajaya Aerial View
Why Invest in Iskandar Puri Nusajaya Shop house
Strategically Located
Iskandar Putri Nusajaya shop house development is strategically located in Nusajaya just 15 mins drive from Tuas 2nd link with a promising catchment population from surrounding residential enclaves, industrial parks work force and a new Singapore-Malaysia bus terminal tourists.
Located just one street away from SiLC, Southern Industrial Logistic Cluster, an important catalyst development of Iskandar which has attracted many Singapore SMEs as well as international MNCs, Iskandar Putri is poised to serve the growing commercial needs of these potential 16,000 working force.
Also in the vicinity are 4 residential townships, Nusa Bayu, Taman Nusa Perintis, Nusatara Prima and Setia Eco Gardens with another potential of 60,000 residential commerical needs for Iskandar Putri to cater to.
Due to complete by end 2013 is a new Gelang Patah Bus Terminal, GP Sentral , envisioned to be the first and the last stop for Singapore-Malaysia bus services catering to the Johor-Singapore market and promote day-trips into Singapore. It is located just 10mins walk from Iskandar Putri therefore providing even more commercial opportunities from the daily urban tourists.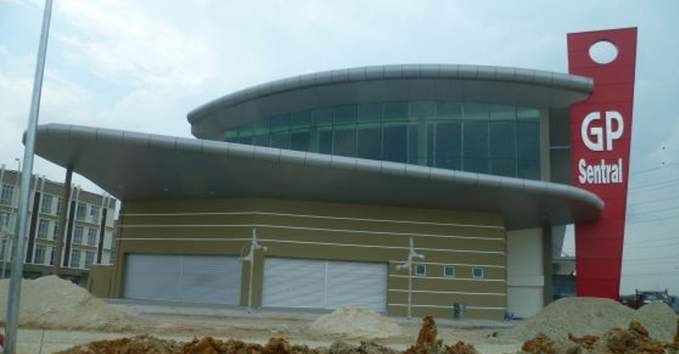 Gelang Patah Bus Terminal to be ready by end 2013
Established Infrastructure and attractive Government Policies and Incentives:
Since the conceptualization for the Iskandar Project in 2006 to make Nusajaya into a world class and vibrant city, the Malaysian government have made relentless drive and investment to turn their vision into reality. To form a firm foundation, excellent infrastructure have been built and favourable policies and attractive incentives are designed to attract investments by big companies and businesses into Nusayjaya. To date, a staggering RM100 billions and more are already invested in Iskandar and most of which are in Nusajaya.

Huge Investment Potential:
More big players like Temasek, Ascendes, CapitaLand and Singapore Billionaire Peter Lim made headlines as they ventured into Nusajaya, Iskandar. And the announcement of the proposed joint development of the high speed train and MRT in Iskandar, future development and investment potential is massive. More and more Singapore's businesses will be drawn to Nusajaya, due to its proximity and the attractive policies and cost advantage.
Attractive Sales Package

FREEHOLD 3 Storey Commercial Shop house
Price from S$1xxpsf
6% Guranteed Return for 2 years
2% rebate
Free Legal Fee for Sales & Purchase Agreement
Free legal Fee for loan
So Don't miss your 1st mover opportunity to capitalise on the full potential of this Iskandar development. Register for your show gallery appointment and select your choice unit today!
Click here to Register
Why Iskandar Putri Nusajaya at a Glance
FREEHOLD 3 Storey shop house, 5,000sqft from S$1xx psf only!

6% Guranteed Return for 2 years
Strategically located within a 6 hour flight radius of the major Asian cities and markets

Excellent Connectivity:

Just 15 mins drive from Tuas @ 2nd link
Near Puteri Harbour ferry terminal CIQ

Strategically Located

Situated at the fringe of SiLC Nusajaya (world-class managed; clean and green industrial park)
Potentially 16,000 working population in SiLC
Potentially 60,000 residents from surrounding residential development
Proxmity to Gelang Patah S'pore-Malaysia Bus terminal (Ready by end 2013)
Ascendas' 500 acres of industrial land fully taken up (at fringe of SILC)
Minutes away from Educity (international universities)
Availability of skilled human capital from surrounding townships

1st mover advantage to capitialise on Iskandar growth potential set to become a prominent global destination city.

Affordable Quantum

for a Secure Investment


Open to all Foreigners..
Iskandar Putri Nusajaya Quick Facts:
| | |
| --- | --- |
| Developer | Insan Makmur Sdn Bhd (Co. No : 742112T ) ( Subsidiary of Emercon Group) |
| Project Name | Iskandar Putri |
| Address | PTD 6901, Taman Nusantara, Bandar Nusajaya, Mukim Jelutong, Daerah Johor Bahru |
| Related Information | - The proposed Mixed Commercial development consist of shop lots, offices, Retails shop, hotel & Service Apartment. |
| | - Located in Nusajaya with strategic visibility along Jalan Tanjung Kupang & Pontian Highway |
| | - Practical design with different sizes to suit different business needs |
| | - Next to SiLC, 1400 acres of Industrial / Biotech land is fully sold with Bio-Xcell as main catalyst development which once completed will be Asia Top Biotech City. |
| Tenure | Freehold (Foreigners Eligible) |
| Land Title | Commercial title |
| Site Area | 7.08 hectares , 17.50 acres, 70,820 sqm, 762,300 sqft |
| Type of Development | Mixed commercial development consists of 132 Units : |
| | - 108 units of 3 storey shop lots (Intermediate) |
| | - 12 units of 3 storey shop lots (End) |
| | - 12 units of 4 storey shop lots (Corner) |
| | - 817 car park lots (Open space) & 817 motorcycle bays |
| | - 1 podium of Proposed Hotel , Office or Service Apartment |
| | - KFC as one of the interested Tenant |
| Number of units | 1st Phase launched : |
| | 3 storey commercial shop lots (Intermediate) – 108 units |
| | 3 storey commercial shop lots (End) – 12 units |
| | 4 storey commercial shop lots comes with private lift (Corner) - 12 units |
| Car Park | |
| No. of car parking lot : | 817 |
| No. of motorbike parking lot : | 817 |
Note: Pre-liminary information only and maybe subject to change.
Iskandar Putri Nusajaya Unit Type