Welcome to singapore property hunt
Whether you are searching for a new property for own use or investment, SingaporePropertyHunt.com is the place to begin your hunt. It is a Singapore property website featuring some of the latest Singapore new property launch listings of condos, commercial and industrial property and overseas property with detailed information, reviews and updates.
Singapore New Condo Launches
Upcoming and latest new condo launches 2016
Overseas Property Investment
For investors affected by cooling measures, overseas properties offer attractive alternative investment opportunities.
At SingaporePropertyHunt.com we feature new overseas properties by reputable developers, for sale here in Singapore. In conjunction with these overseas property launches there are free property talks or seminars for investors to learn more so that they can invest with a peace of mind.
Overseas Property Sales
Highlights of new overseas properties for sales in Singapore
more Overseas Projects by Country
View the latest offers
Malaysia
Kuala Lumpur Central and Iskandar properties are looking attractive again due to favorable exchange rates. Don't miss these opportunities..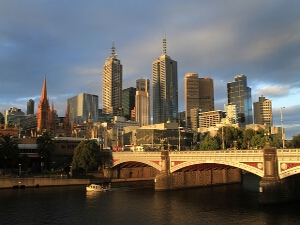 Australia
Melbourne, the world's most livable city, is one of the most sought destination by savvy property investors. Discover the what's latest property launch here.
Commercial Property for Sale
Latest New Commercial Property Launches
Hunting for your dream home, business space or opportunities to grow your property investment portfolio? Here at Singaporepropertyhunt.com you will find Singapore new launch properties ranging from private residential properties such as condominiums, apartments and landed houses; commercial properties namely offices, medical suites and retail shops; and industrial properties.
Affected by cooling measures and tighter loan requirements? Consider widening your property investment horizon as the hefty stamp duty could be better invested in either Singapore commercial or industrial or overseas property. With favorable exchange rates, foreign properties are not only becoming more affordable but also offer attractive investment opportunities.
So do bookmark or social like this site or subscribe to our newsletter or feed for updates on latest offers and exclusive invites to new launch VIP preview where investors' can enjoy the advantage of acquiring their choice property at special early bird prices .